MARIJUANA MANIA 2.0
After a long wait, Canada has finally legalized
recreational marijuana on a nationwide basis…
Which means a $12 billion industry has been unleashed.
And these three stocks are poised to go vertical
Dear Reader,
If you missed out on the millions of dollars being made during the first wave of marijuana investing…
If you sat on the sidelines – like millions of others did – while ordinary investors raked in tens of thousands of dollars…
It doesn't matter.
Because right now, I'm going to show you why you'll have a second chance to cash in on the white-hot marijuana market.
Even better, this round of explosive pot stocks could be up to 5… 10… even 20 times more profitable for in-the-know investors.
After all, it's the fastest-growing industry in the world right now.
It's growing faster than cable TV did in the 90s and nearly as fast as the Internet grew in the 2000s.1
And now, one single announcement has marijuana stocks set to climb to dizzying heights.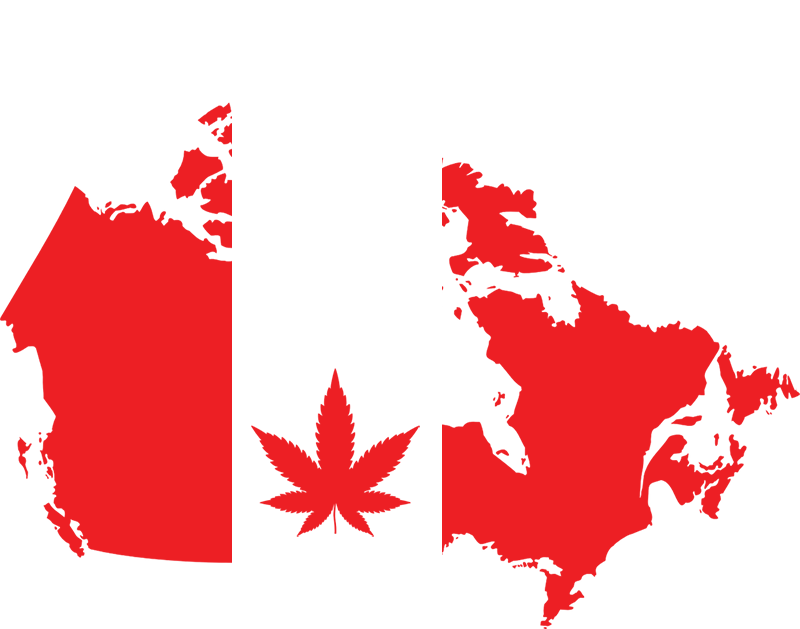 Canada just made it official. They're the first nation in the world to fully legalize marijuana on a medical and recreational basis.
Let that sink in for a moment… Because the implications are HUGE.
In fact, it could very well be the most important announcement we'll ever hear when it comes to the white-hot world of marijuana investing.
After all, this isn't legalization in one or two provinces. Or even just half the country.
This is full-on, no-holds-barred legalization in ALL ten provinces of Canada.
And there are no exceptions.
This new law legalizes possession… home growing… and even sales for and by adults.
And no matter where you live, this could have a HUGE impact on you.
This has all been in the works since last November when the Canadian House of Commons voted on bill C-45 which legislates the sale, cultivation, and use of marijuana.
That bill passed in a landslide, 200 to 82.4
What really matters though, is this:
It's no longer just a pipe dream or a series of votes.
Marijuana is officially 100% legal in every province, city, and neighborhood that rests on Canadian soil…
Which has kickstarted a $12 billion dollar industry.
And that's a conservative estimate.
Some experts predict the Canadian marijuana market will be worth $22 billion per year.6
But no matter how many billions are up for grabs, the biggest benefit will filter through to savvy investors…
Those who see this immense opportunity and are smart enough to take action now.
I mean, media headlines are practically screaming it at the top of their lungs.
According to,

"pot companies north of the border are booming."7

says, "Marijuana millionaires ride Canada's legalization wave."8
There's good reason for this optimism, too.
Because people are already getting rich.
HIGH SCHOOL POTHEAD MAKES $200 MILLION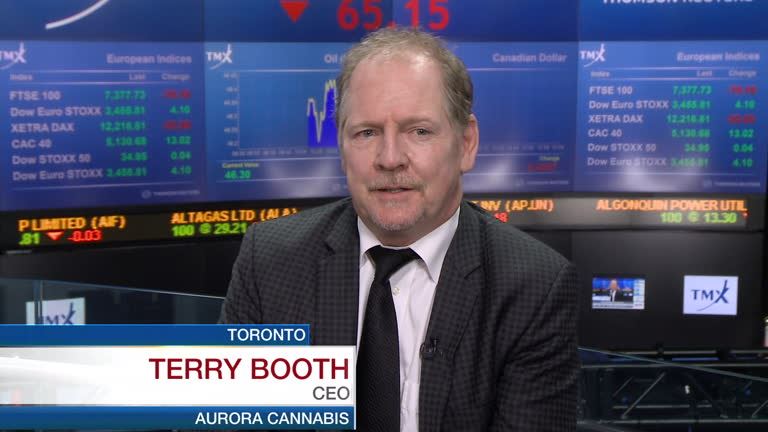 You probably haven't heard of Terry Booth…
But thanks to Canada's road to legalization, he's made more money than most people will ever see.
Terry's first experience with weed was in high school, when he sold quarter ounces for $25 each.
He then went on to various jobs including several years as an electrician.9
After two decades of work and nearing semi-retirement, Terry's brother-in-law was looking for investors on a marijuana opportunity.
Long story short, Terry and his brother-in-law are the largest shareholders in Canada's second biggest marijuana firm, Aurora Cannabis.
And as

reports, "Their combined stakes are now approaching $200 million, making them the among the wealthiest shareholders in Canada's growing crop of newly-minted marijuana millionaires."
Terry's own share is listed at $84 million. A pretty tidy sum for a former high school pot dealer.
And a good portion of his money has come as Canada's move to legalize recreational pot has set the industry on fire.
2,510% GAINS ON ONE STOCK
It's easy to get in too.
Just like you would buy Netflix or Apple stock, you can get in on these companies today.
And in a moment, I'm going to introduce you to three companies you need to own if you want the chance at the biggest gains possible.
So you'll be able to get in now, before the next wave hits its peak.
And the profits stand to be explosive.
Remember what happened during the first wave?
Companies skyrocketed left and right…
Supreme Cannabis shot up 1,154%…10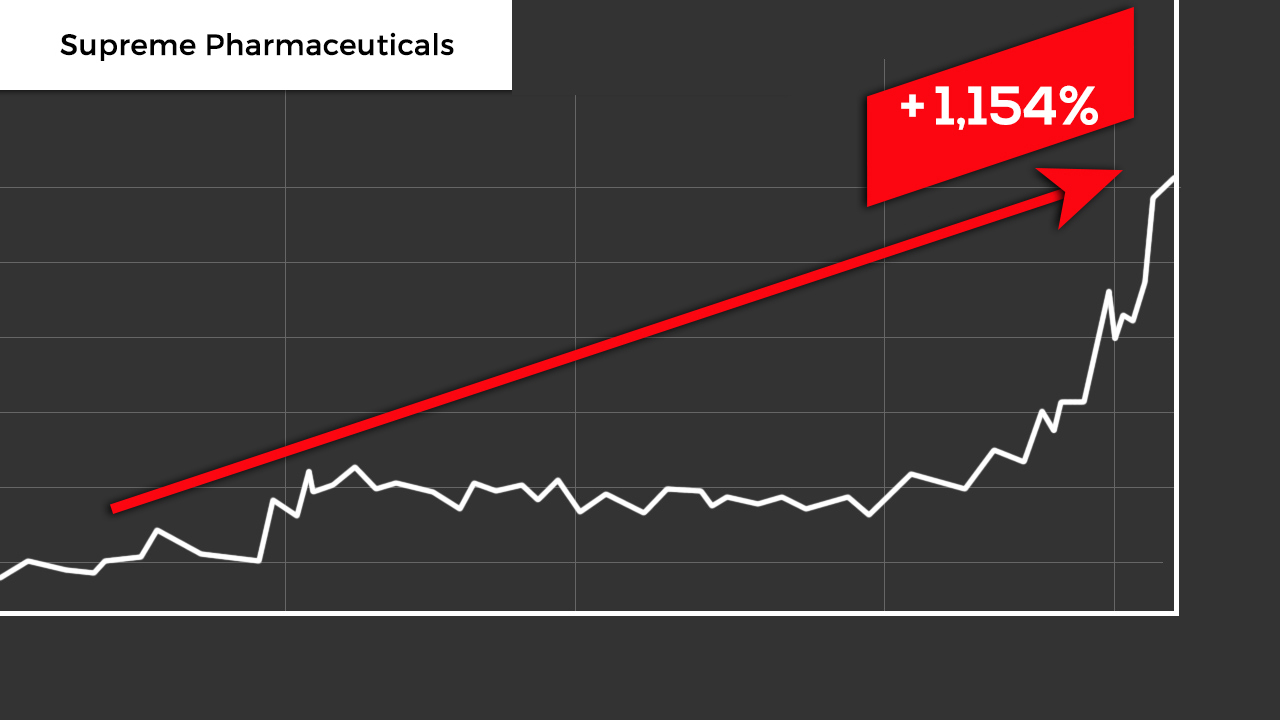 Terra went up 1,866%…11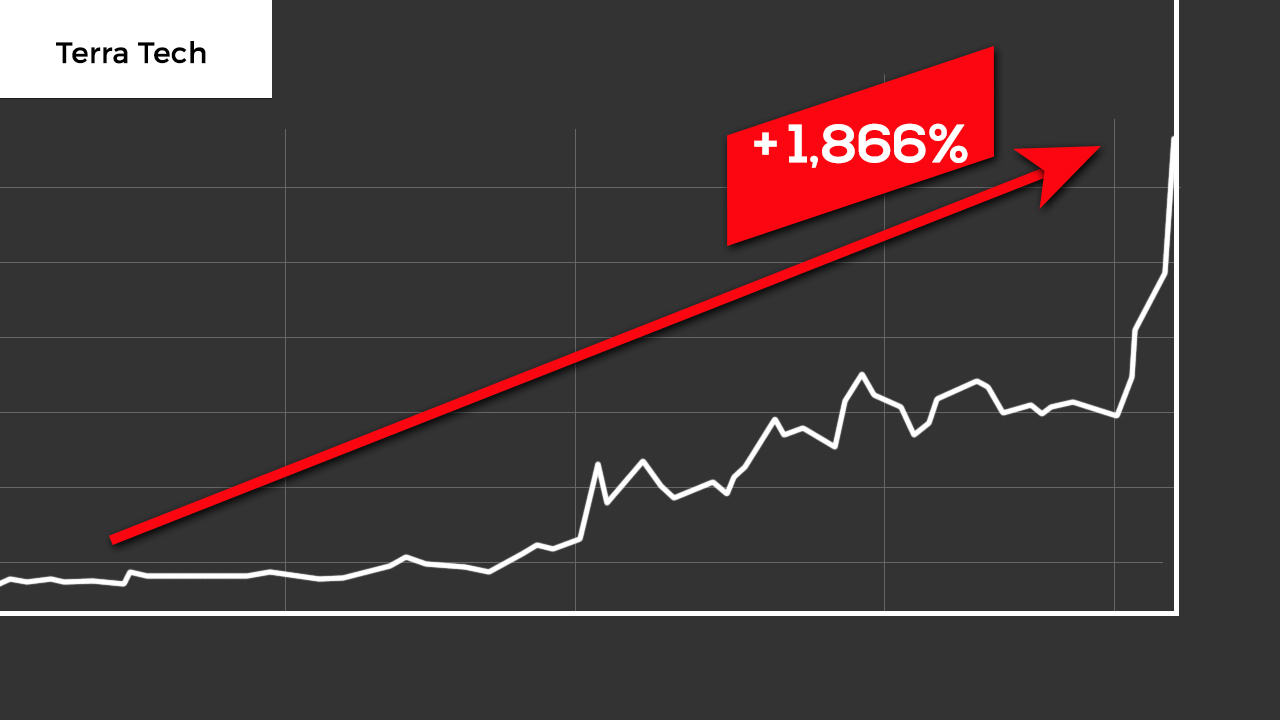 Vape Holdings skyrocketed 2,122%… 12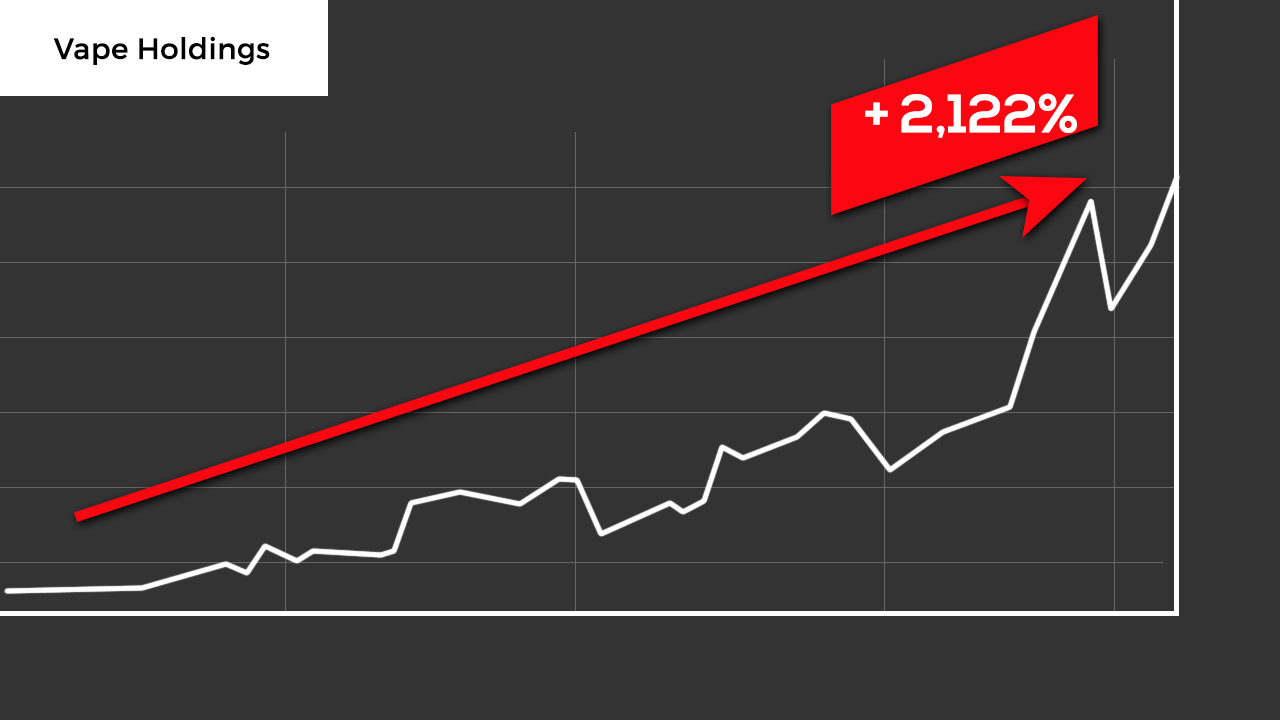 And Hemp shot up 2,510%… 13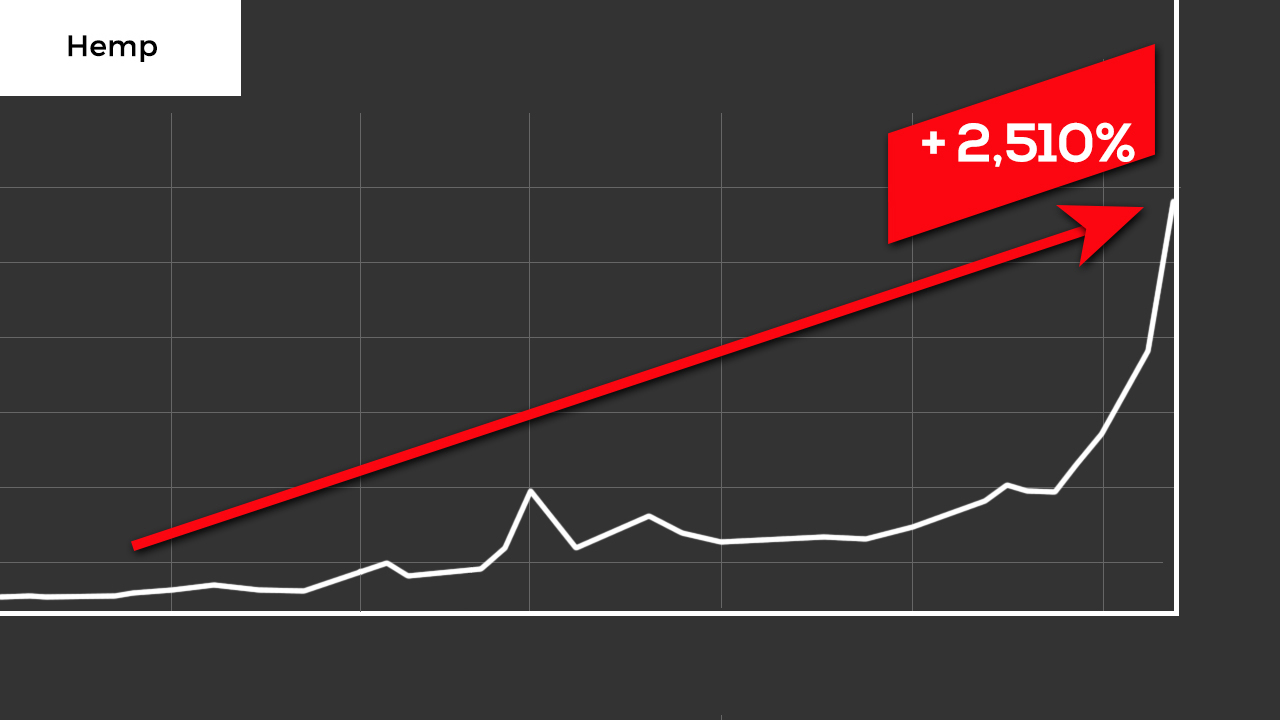 And these are just a few examples of the ridiculous gains early investors saw thanks to the first wave of pot profits.
Naturally not all companies went up this much. Some even went down.
But if you have the inside track to the right companies, the sky's the limit.
And if you're like most people – and missed out on gains like the ones I just showed you – this is your second chance to get filthy rich with just a few well-timed plays.
Even better, this wave stands to be much bigger than the first.
THIS COULD BE 5… 10… 20 TIMES BIGGER
Canada's decision to legalize weed on a national scale is unprecedented.
In the U.S. nine states and Washington D.C. have legalized recreational marijuana.14
And when that happened, investors watched some insane gains roll in:
Rocky Mountain High shot up by 2,800%… 15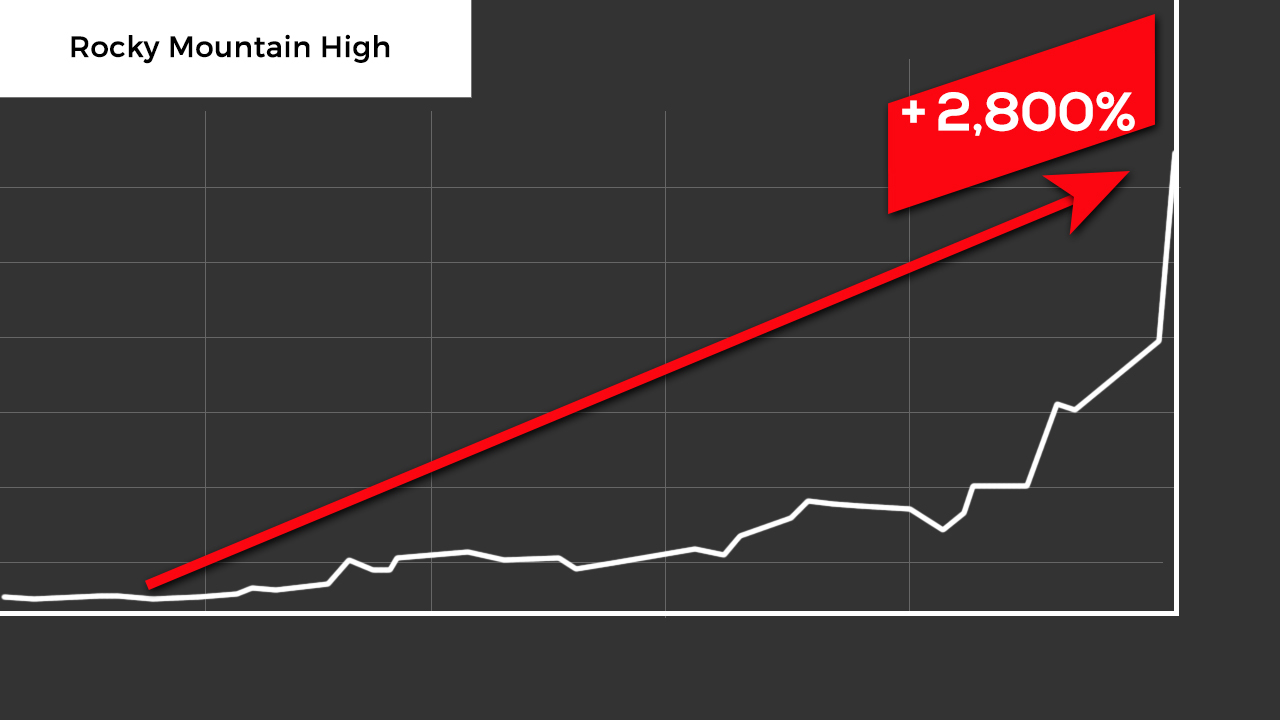 Praetorian shot up by 4,300%… 16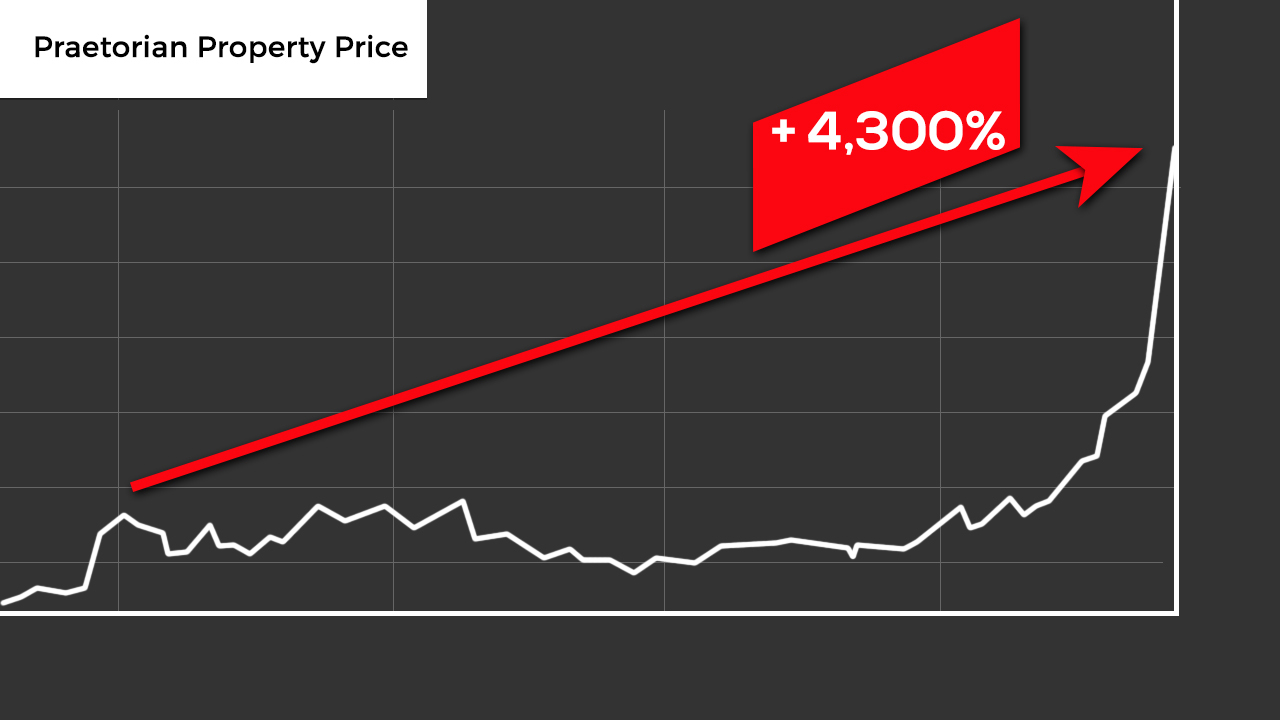 And Surna paid out 4,517%… 17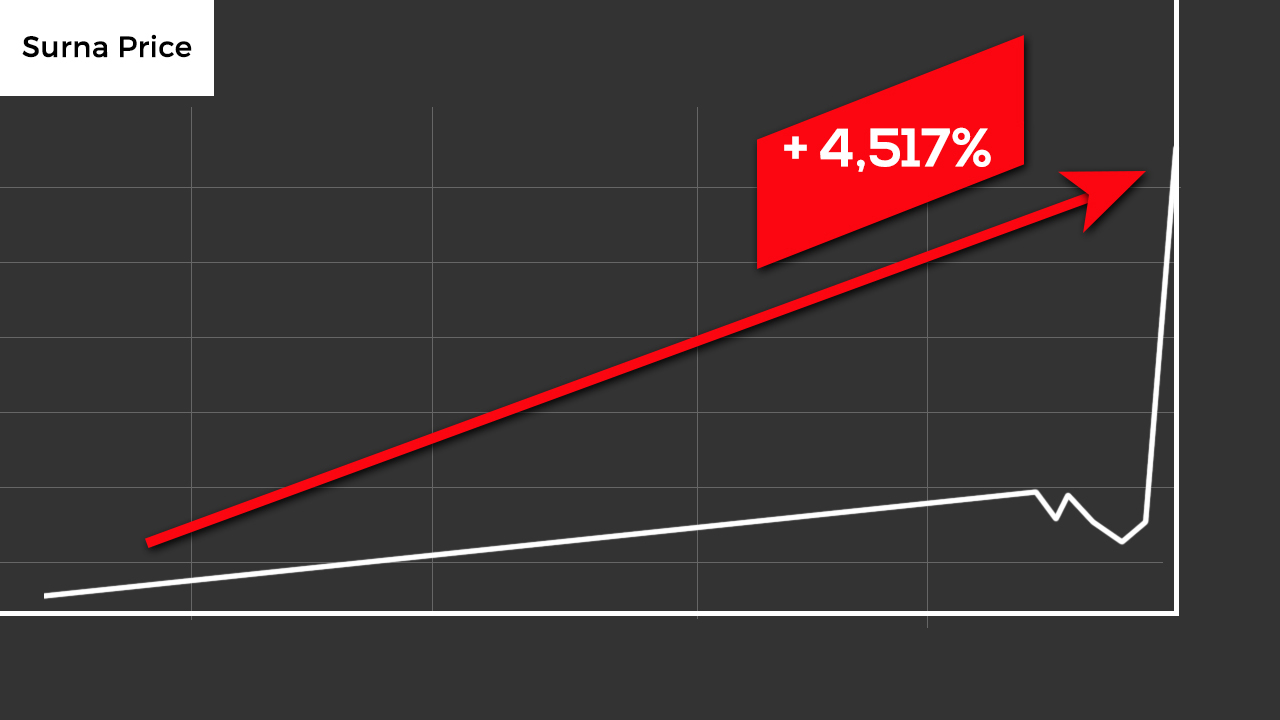 Now, this was all based on just a few states legalizing recreational weed.
Imagine what will happen now that Canada has legalized recreational marijuana over their entire country.
All told, this new wave of marijuana gains could be 5… 10… even 20 times bigger than the last one.
Here's why…
THEY'RE GOING TO CLEAR THE SHELVES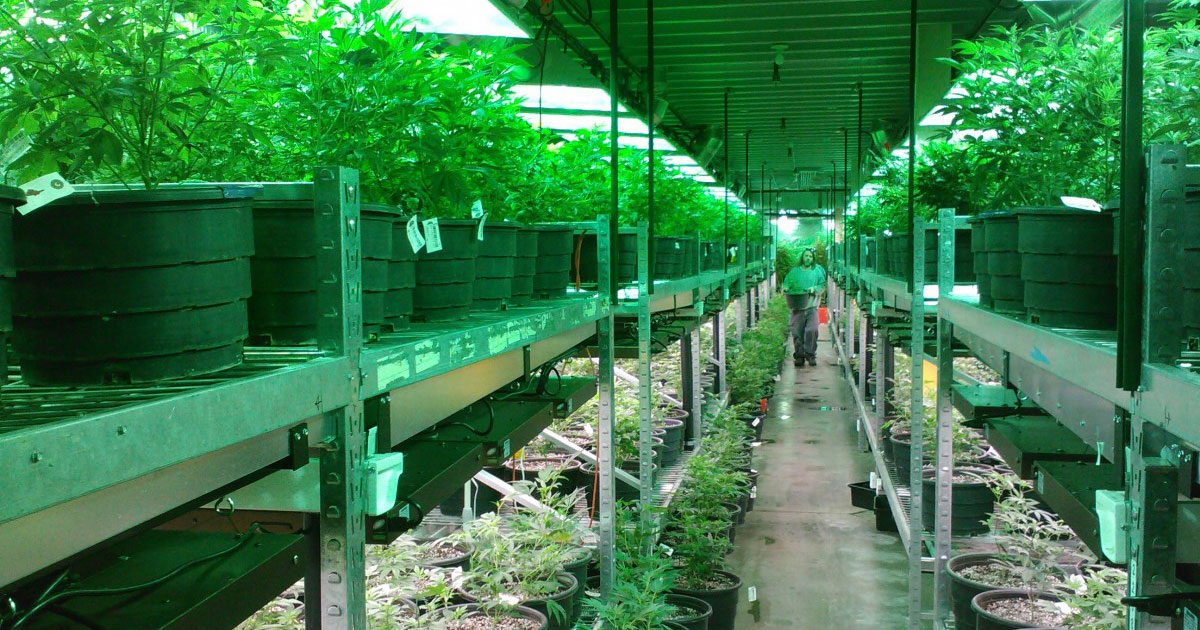 In 2015, Canada's marijuana industry was worth $6.2 billion… 18
Which set the stage for the first round of incredible gains we saw in the last couple of years.
But here's the thing…
Now that legalization is official, that value is expected to hit $50 billion.
In other words, over the next few years, Canada's pot market is primed to balloon by eight times.
And that could very well be a low estimate.
We could see it go much, much higher as demand for recreational weed goes parabolic.
And according to experts, that's exactly what's going to happen.

wrote, Canada's marijuana producers are scrambling to prepare for the legalization of recreational cannabis…" 20
Right now, they can't line up financing, expand greenhouses, and sign supply deals fast enough.
And even this frenzied preparation might not be enough to meet the massive demand we'll see.
According to Chuck Rifici, an industry insider, "I don't think there's (a licensed producer) today that could even do the initial stocking order for 40 stores."
He goes on to say, "I would be shocked if they did not sell out…"
And the reason for his prediction is clear…

recently published an article that stated, "In order to meet the low end of the estimates for the adult-use market, Canada would have to produce over 600,000 kg of cannabis a year." 22
That's an insane amount.
That's more than 1.3 million pounds per year.
In other words, a very serious shortage is looming…
Which is why we're seeing headlines like this:
"Canada is running out of weed"
~ The New York Post
"There's a shortage of weed in Canada"
~ Business Insider24
As you can see, I'm not exaggerating here.
Thing is, while this might be a bad thing for those looking to buy physical pot in Canada…
It's an incredible opportunity for investors.
As unprecedented demand hits the market, there are a few companies who will play a massive role.
And they all have a huge head start…
Which could turn into investment gold for investors who time this thing right.
And you can do it starting with as little as a few hundred bucks.
TURNING $500 INTO $57,220
Check out what happened with a company named Abattis. 25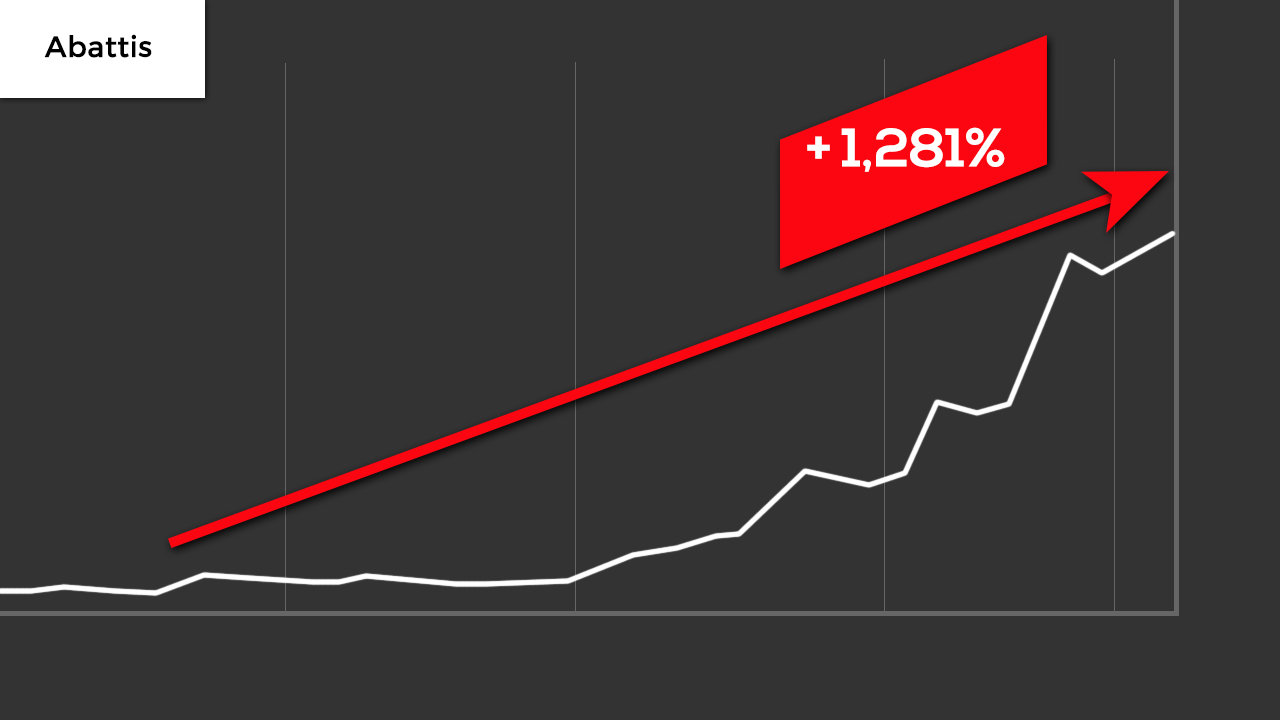 During the first wave of marijuana mania, the stock shot up 1,281%.
This gain alone was enough to turn even just $500 into $6,905.
Double that investment to $1,000, and you're looking at more than $13,000.
But it gets better…
Cannabs Sativa, out of Nevada, went up even more. 26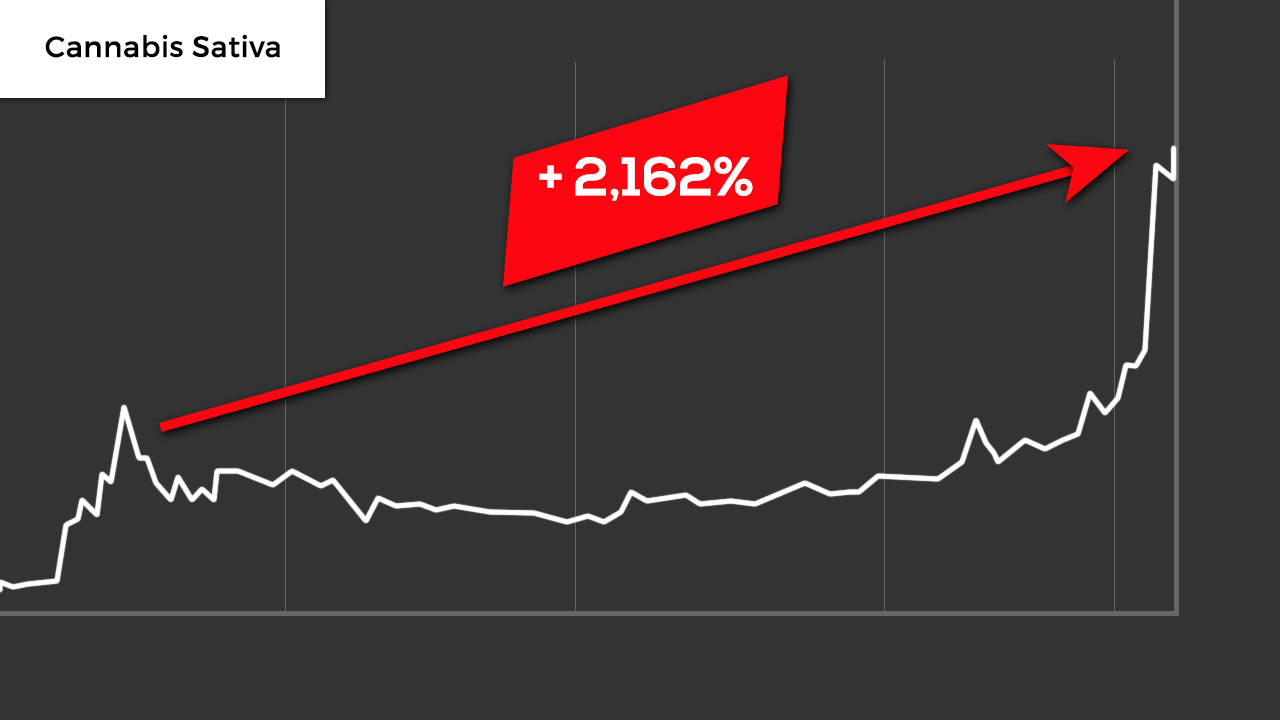 The stock shot up 2,162%.
That turns every $500 into more than $11,000.
And $1,000 into more than $22,000.
On a single play. Over just several months.
But if that's not enough, get ready for this one.
This chart is for United Cannabis out of Colorado. 27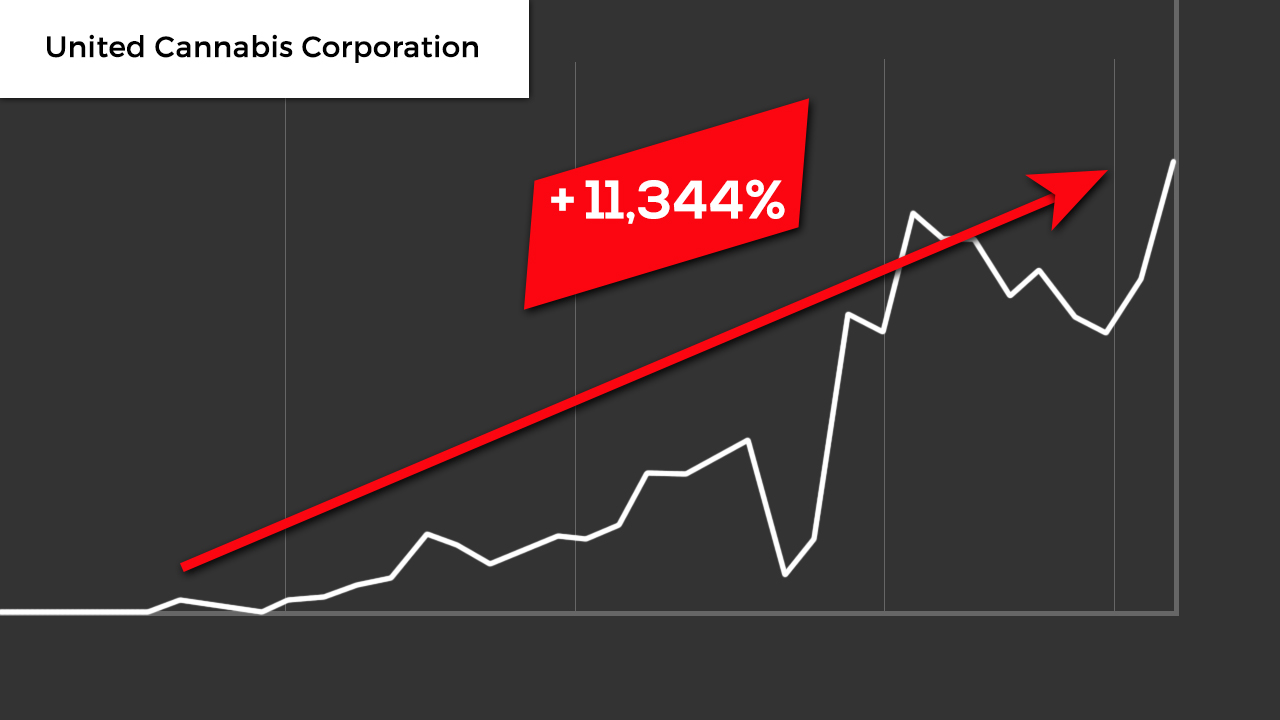 As you can see, the stock went absolutely ballistic.
All told, it went on an 11,344% run. That's a 110 bagger.
For most investors, this type of gain is mere fantasy. But as you can see, this happened very much in reality.
And it could have turned a $500 stake into an incredible $57,220.
Or every $1,000 into more than $100k.
Imagine earning 110 times your money on a single stock.
Now take a second to realize that this second wave of marijuana gains is primed to be 8 times bigger as I mentioned earlier.
It could even generate more millionaires than we've ever seen minted in a single year.
There's simply no telling because we're on the verge of an opportunity unlike anything we've ever seen.
The good news is there are three companies that are ready to go parabolic.
And I'm going to reveal them in a second.
But first let me briefly introduce myself.
MY NAME IS IAN COOPER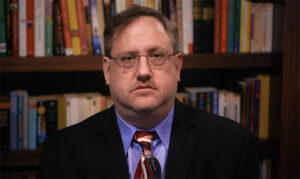 Over the last 20 years, I've leveraged a blend of technical, fundamental and news analysis to succeed with stocks, options, and ETFs.
I was one of the few that called the bottom and top of housing, the top of subprime and Alt-A, the death of Lehman Brothers and Bear Stearns, the collapse of the UK economy, and the Dow's drop to 6,500.
I even called for gold to rally well above $1,000 when it traded under $850.
I've shown thousands of investors how to exploit "market extremes" for lightning fast, short-term gains.
I developed seven proprietary indicators that have led to successful calls on the biggest spikes and dips in the markets.
And RIGHT NOW, I'm pounding the table on three Canadian pot companies that are poised to explode now that nationwide legalization is official.
I'm not trying to brag here, far from it.
I just want you to see how serious I am about making money, and the road I've taken to do it.
It's a road many analysts haven't traveled, and in most cases they couldn't even if they wanted to.
I've grown my career in the industry of finance, and I've held so many positions that I've picked up more secrets and tricks for making money than most people ever get a chance to see.
And if there's one thing I learned, it's that you don't need a degree from some fancy business school to be a successful investor.
I wasn't exactly set up on the traditional path to investment riches.
But if I learned anything quickly once I got into investing… it's that anyone can do it.
You just have to learn to do it right.
Many people don't have the disposition or the emotional fortitude to handle investing the way the experts do it.
But everyone CAN if they want to.
They just have to be able to think outside the box a bit and temper their emotions.
I figured that out early, and I was lucky.
And it led to a great bit of success, for both me and those who invested their money with me.
So, yeah, you don't need the investing pedigree of Warren Buffett to make money.
And you don't need his bank account either.
You just have to be willing to think outside the box…
So while you might have missed out on the last round of meteoric marijuana gains, it doesn't mean you can't catch this new, bigger wave.
And the three companies I'm about to reveal are the perfect way to get started…
With as little as a few hundred bucks.
Of course, not every opportunity revolves around marijuana.
As I just said, you have to be willing to look in every nook and cranny of the markets in order to make real money.
And right now, the hottest opportunities on earth are coming as now that Canada has their new law in place.
In short, it's time to BUY, BUY, BUY!
And today, as I said, I'd like to send you the name and ticker symbols of these companies.
But I won't stop there. I'm also going to tell you when to get in (NOW) and when to get out in order to maximize your potential gains.
First, though, let me quickly show you how I found this stock… and ALL the stocks that I end up recommending.
Because it's important you know the level of research I put into finding these triple digit and above opportunities…
FINDING TRIPLE-DIGIT WINNERS CAN BE LIKE TAKING CANDY FROM A BABY
I don't know about you, but even though I've been in the investing game since for a long time, I still remember my first triple-digit winner.
And I know it felt pretty darn good.
In fact, that's an understatement. I felt like I'd won the lottery.
Since that day, I've nailed more triple-digit winners than I can count, but that doesn't mean I don't enjoy each and every one.
So I dedicated my time to devising a way to bank triple-digit winners on an alarmingly consistent basis.
In other words, I want EVERY stock I buy to have a chance at doubling in value.
Now I know that's every investors dream, but today it could become a reality for you.
See, the strategy I've devised for banking monster gains allows for:
BIG, FAST GAINS (HIGH REWARD):
In order to bank the biggest gains, you have to know what's hot. I've already shown you how explosive the Canadian pot market is right now. And while other sectors are doing well too, this is THE place to put your money today. That won't always be the case, but right now it is, and it's providing huge gains in rapid fashion for investors taking notice.
SAFE PROFITS (LOW RISK):
While the profits with my strategy can be huge, the risk is very low. You can start out with as little as $100 if you want. Minimizing risk is super easy when you're risking little to nothing out of pocket. Yet, the money you stand to make is crazy.
CONSISTENT WINNERS (CONSTANT CASH FLOW):
Make no mistake. No trader on the planet wins all of the time. You're going to lose some. It's just part of trading. However, my triple-digit strategy helps offset any losses with big-time gains. In other words, just a single winner could make up for any other losses you make that month.
EASY AND SIMPLE TRADING (NO SPECIAL SKILLS REQUIRED):
You can use any regular brokerage account. There aren't any special requirements and you don't have to deal with any unfamiliar trading strategies. You don't even need to know anything about the stock market. And you can still make a killing.
STREET–LEVEL INVESTORS (YOU DON'T NEED TO BE WEALTHY):
I believe this is the perfect way for the "regular" guy or gal to make serious money from stocks. You don't need to be an insider, nor do you need stacks of cash to get in on these plays.
"HANDS OFF" INVESTING (NOTHING TO LEARN):
Instead of busting your skull trying to figure out what stocks to buy… when to enter or exit trades… how to maximize profits… how to minimize losses… and all the other mind-numbing, boring, and exhausting grunt work most investors deal with, you just take my picks and place them. That's it.
Pretty easy, huh?
When you know what to look for, like I've dedicate my life to doing, nailing down triple-digit winners like clockwork is like taking candy from a baby. And it all revolves around one simple mantra…
UNDERVALUED STOCKS = HUGE PROFITS
The single-most important secret to bagging triple-digit gains is by finding THE most undervalued stocks in the market.
Just like the three marijuana companies I'm about to reveal to you.
I've uncovered these gems early, and right now, they're incredibly undervalued.
This means potential "retire now" profits are right around the corner for those who get in early (right now).
So how did I come across these three powerhouse companies?
Easy.
There are 5 types of companies I look for when I have triple-digit gains in mind (which is EVERY time I buy).
1

THE MISUNDERSTOOD:

There are tons of companies out there that seem like "bad opportunities" because their share prices are down.

But this is one of my favorite type of stocks to look at. Because I want in while others aren't taking notice.

Always remember Apple. As recently as 2009, the company was in the dumps, trading for around $12 per share.

Yet, if you'd had the foresight to buy at that time, you'd be sitting on more than 1,200% gains.
2

THE LOST DARLINGS:

This is similar to the misunderstood stock but with one major difference.

These companies are those that have been steady earners for many years but endured a big drop for one reason or another.

Based on their long track records, though, you now they're going to bounce back.

Exxon is a prime example. In 2010, share prices tanked, hitting a low of $57.

Yet those who realized this was a temporary dip cashed in big time.

Months later, shares had rebounded to more than $100 – nearly doubling the stakes of those who got in while the stock was beaten up.
3

MONEYMAKING MERGERS:

Mergers can be horrendous decisions. But they can also be massive moneymakers if you know what to look for.

For instance, when Disney merged with Pixar in 2006, the ordinary investors might have been apprehensive.

Disney's share price was at a modest $27 at the time, and while the merger was a huge deal, some folks were probably scared it could backfire.

It didn't.

And those who took notice nailed triple-digit gains as the stock broke the $100 marker over the next few years.
4

BABY COMPANIES:

These are otherwise known as spinoffs, and they can be a powerful way to make money in short order.

For instance, you might remember when Marathon Oil spun off Marathon Petroleum in June of 2011.

If you don't recall it, just keep this in mind:

In the two years after the spinoff occurred, shares of Marathon Petroleum steadily rose from $37 to $95. A triple-digit winner and a bona fide moneymaker.
5

FOLLOW THE FUNDS:

This is one most people never do. Yet it can be one of the best ways to bag triple-digit winners on the regular.

Put simply, once you know where the fat cats are putting their money, it's probably a good idea to follow suit.

Of course, you have to know what you're looking for, but there are many instances where stocks have skyrocketed after the likes of Buffett have sunk their money into a company.

Just look at BJ's Restaurants. They were a penny stock at one point… until the big money poured in.

The result?

The stock went from $1 to more than $50, resulting in 5,000% gains for those who played this opportunity correctly.
As you can see, I have a very specific list of things I look for… and what I just shared with you is a brief version of how you could earn triple-digit gains time and time again.
And this is how you use this information to bank huge gains over and over…
Like you'll have the chance to do on the three marijuana companies I'm going to share with you right now…
3 MARIJUANA STOCKS POISED TO EXPLODE

As I showed you earlier, there looks to be a massive shortage of pot due to the insane demand that's expected all over Canada.
So where do you think some of the biggest gains will come from?
That's right. The growers.
And I've uncovered a company that's growing lightning fast.
In fact, it's already worth more than $1 billion.
But that doesn't mean the opportunity is past. Far from it.
What it means is this company is perfectly suited to do all they can to provide Canada with the amount of marijuana needed to avoid a shortage.
In fact, they just received license to open a second facility which will drastically increase the amount of pot they'll be able to grow.
To be exact, their production will increase by 80% to 12,600 kg per year.
That's more than 27,000 pounds of pot per year.
And I should mention that this company is among the fastest to ever received such a license.28
On top of that, they've already built up a seed bank of over 200 different genetic varieties of cannabis to help meet growing demand.29
So it's no surprise that this company is already worth $1 billion – BEFORE recreational pot has even been legalized nationwide.
In other words, we're here at the perfect time to get in on this company.
And I conservatively expect this company to at least quadruple…
Meaning tons of sales for them…
And HUGE potential gains for you.
Which leads me to the second company I'd like to tell you about today.
955% IN ONE YEAR
At summer's end, recreational pot will likely be 100% legal…
Meaning every Canadian resident over the age of 18 will be able to walk down the street and pick up some marijuana.
This goes for tourists too, which will come in droves to sample Canada's new legal marijuana trade.
As this happens, small growers will be overwhelmed, unable to keep up with demand.
But there's one company that is perfectly equipped for the coming surge.
As I mentioned earlier, the tide is already starting to turn…
And with it, this company's profits rose by 955% over a one-year period.30
It's not just Canada either for this firm.
They're actually one of the select companies that are able to export cannabis to medical marijuana-legal countries.31
So not only do they stand to benefit from Canada's legalization…
But once walls are broken down around the globe, they'll be able to sell to anyone they want.
This includes the U.S. already.
And it'll likely include the countries that are ready to legalize recreational weed next, including Mexico, France, Spain, Italy, and the list goes on.32
On top of all this, this company recently closed a $25 million deal to set up shop in Florida.33
So they're perfectly primed to take advantage of pot mania all over the globe.
And because of that, we could be looking at an easy 10-bagger here.
Now for the final stock on my marijuana "hot list."
The Canadian Profit "Loophole"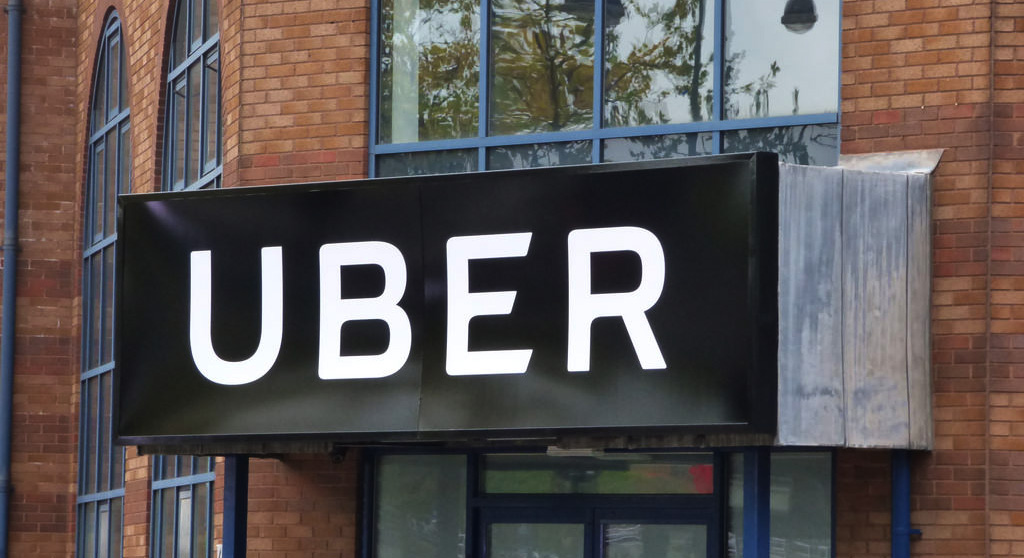 The first two stocks I shared with you are traded on the public market…
But there are tons of private companies that are just as powerful and are in position to explode as well.
Yet, despite the fact that these companies are private, there's actually a way you can get in on them.
It's as easy as buying an ordinary share of stock too.
Let me explain…
I've found a "loophole" that lets you take advantage of Canada's hottest private pot companies…
So you can rake in gains from the public AND private sectors at the same time.
It gives you the ability to get in on pot companies few people in the world are able to invest in…
I'm talking about the Ubers of the marijuana world.
And there's one company, which you can buy publicly, that invests in these tiny pot companies for you.
Think of it like a pot fund where you can buy an entire basket of stocks at one time.
Only in this case, you're gaining ownership of companies that can only be owned by the mega-rich or through this "loophole."
Naturally, because of the nature of this company, this is a bit more speculative of a play.
But it also stands to be one of the most profitable plays of the coming second wave of marijuana profits.
So what are the names of these three companies?
Well, I've included them all – along with specific instructions on when to buy them (now) – in my newest report.
It's called, Marijuana Mania 2.0 – This Wave Could Be 8x Bigger.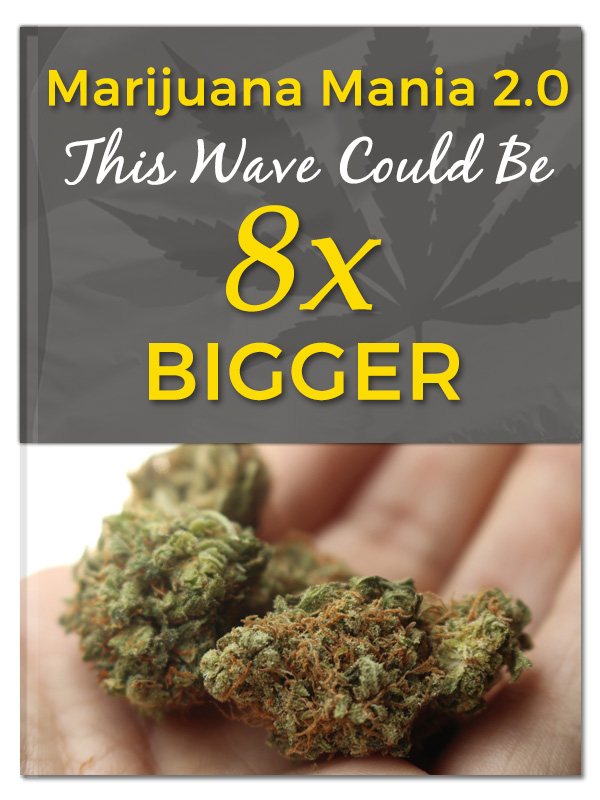 The minute you receive this report, you'll find out the ticker symbols of these three companies so you can secure your potential profits right away.
They're easy to buy as they all trade on American exchanges.
You don't need to know anything about marijuana either. That's why I'm here.
I do all the heavy lifting here.
In fact, even if you've never bought a stock before, you could get in today.
Here's how to claim your copy of this report…
YOUR FIRST TRIPLE-DIGIT GAIN IS RIGHT AROUND THE CORNER
I'd like to show you that banking triple-digit gains doesn't have to be like solving a 10,000 piece puzzle.
In fact. it only takes TWO easy steps…
STEP
ONE:
Owning the three companies I just shared with you… companies that stand to skyrocket now that Canada has legalized recreational weed on a national scale.
STEP
TWO:
Furthering your odds of success by receiving ALL of my picks beyond the three I've told you about just now.
So, I came up with the idea of creating an advisory service that revolves ONLY around potential triple-digit gains.
I call this stock advisory service, aptly enough, Triple Digit Returns.
And today, I want to give you a 60-day preview of this service.
There's NO risk or obligation on your part.
You simply agree to take this sneak peek, and I'll send you a weekly pick that has a very real chance to net you triple-digit gains (starting with the three pot companies I just shared with you).
You could potentially make thousands — perhaps even tens of thousands of dollars — without hardly lifting a finger. As I've said, I'll do all the heavy lifting for you.
You simply place the trades I give you, and you're good to go. That's it.
Of course, I'm not making any full-on guarantees in regards to what kind of money you'll make with my picks.
No one can do that.
But if history is any indicator, and it usually is, you stand to make more money than you ever have before.
There's a VERY good chance that during this 60-day trial period, you'll come out way ahead of where you started.
You may even make more money trading stocks than you do at your current job.
So I'm making this a "can't lose" proposition for you.
Because I'm just like you… I don't believe in taking risks I don't have to.
So, I'm not going to ask you to risk anything either.
You'll have 60 full days to try Triple Digit Returns and see if it's right for you.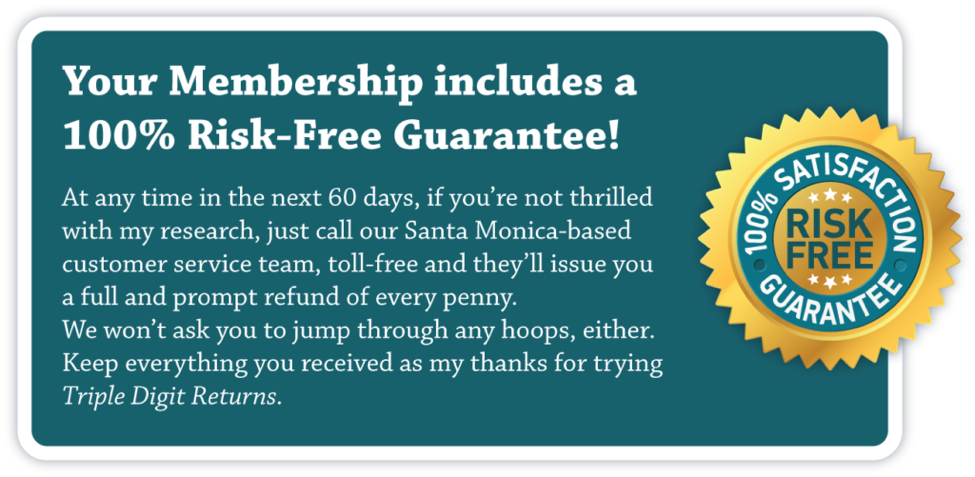 During that time you'll receive TEN potential triple-digit winners right in your inbox.
Not only that, but I'll also send you a weekly follow-up to keep you abreast of all plays we've made and how they're performing.
And of course, you'll immediately receive the exclusive NEW report I mentioned earlier,
Marijuana Mania 2.0 – This Wave Could Be 8x Bigger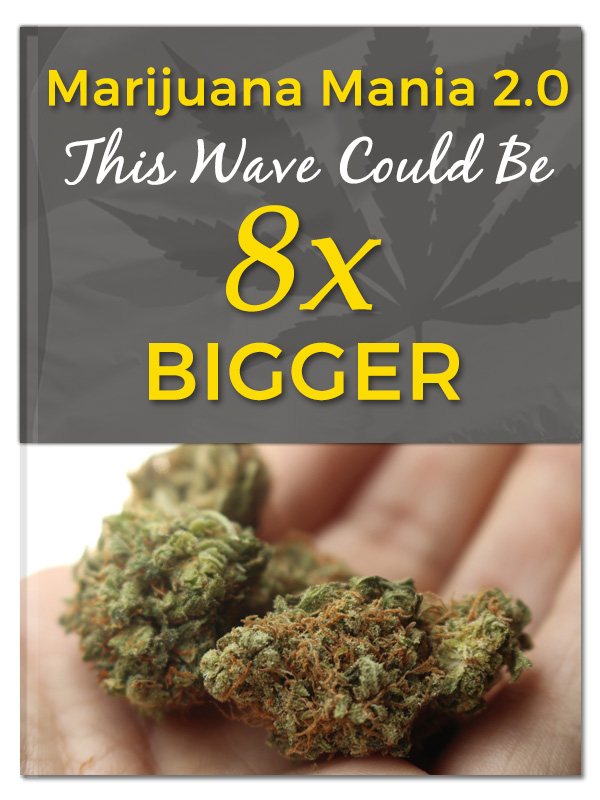 And the only thing you have to do is read my recommendations and make the trades if you so choose.
So if you're ready, let's get down to business…
HERE'S WHAT YOU'LL GET WITH Triple Digit Returns
Keep in mind, the purpose of this offer is to help you bank triple-digit gains on a consistent basis… something almost NO investor can do properly.
By following my recommendations, you'll stand to bank a nice profit from the picks I'll send to your inbox during the next 60 days.
To make sure that happens, here's a reminder as to what you'll receive during the next 60 days and beyond:
Weekly Profit Picks: Every week I'll send you a play that I believe is primed for a triple-digit run. Each play will be picked using my proprietary strategy to identify potential triple-digit winners with regularity. Even if you only take action on one play per month, that's still 52 potential triple-digit winners over the course of a year. Imagine what that would feel like.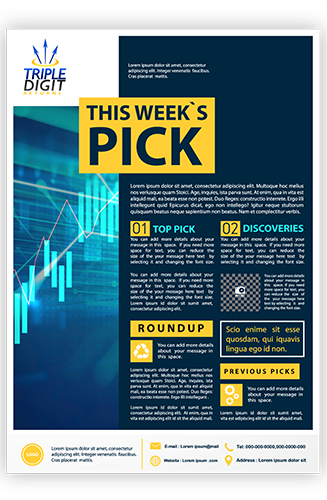 Weekly Follow–Ups: At the end of each week, I'll make sure to send you a summary of the picks I sent out, how they're doing, and you'll see how much money you should have made.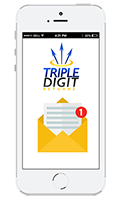 Private Members-Only Website Access: Here you can check past issues and recommendations, and read my catalog of weekly updates.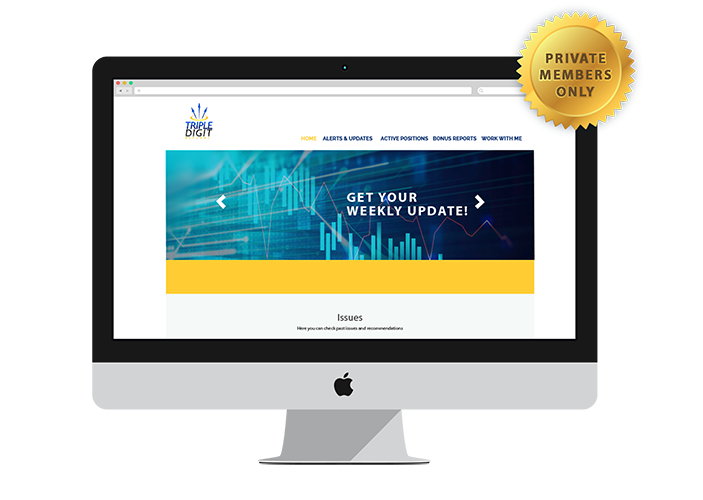 Triple Digit Returns VIP Customer Service: You'll have access to a VIP customer service line that will be your aid for any question you might have. You can call in with any question, and the Triple Digit Returns team will be there to help you out. We can also answer any questions through email if you'd prefer.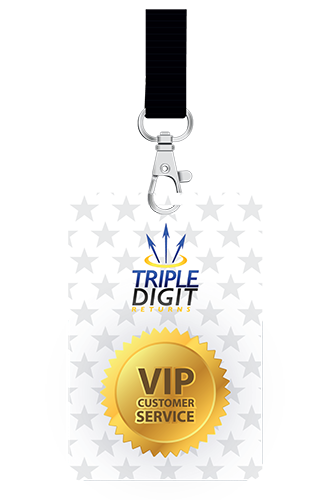 Premiere Report – Marijuana Mania 2.0 – This Wave Could Be 8x Bigger: As a premiere Triple Digit Returns member, you'll get this report, which I'll send out to those who are ready to take action today. This report will detail the name ticker symbols and exactly how to take action on the three potentially explosive pot companies I shared with you earlier.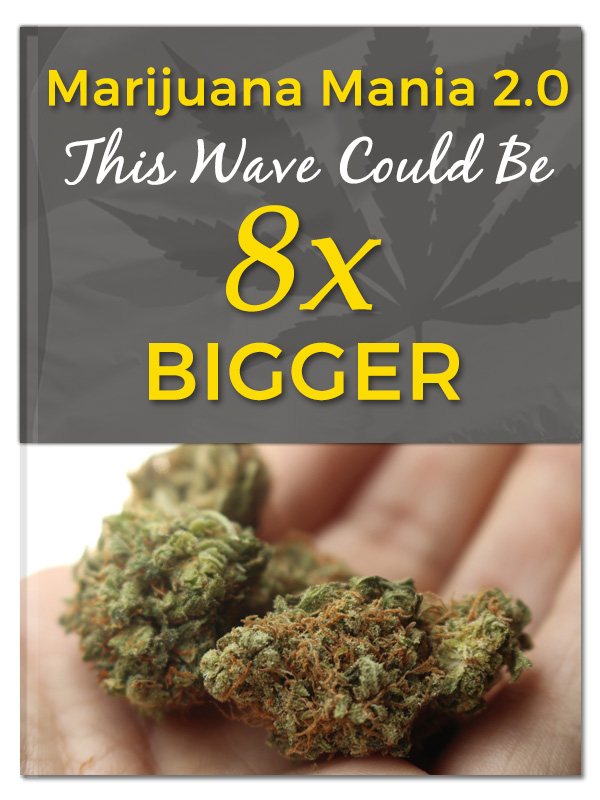 FREE Bonus Report #1 — How to Identify When a Stock Is Starting to Trend: In this special report, we reveal the details of a highly reliable indicator that tells investors when a trend is starting and then signals when the trend is over. (A $49 value)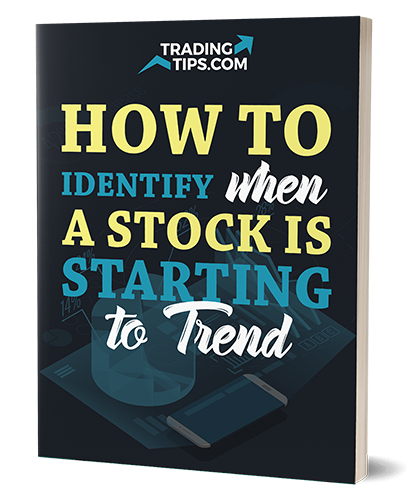 FREE Bonus Report #2 — 5 Chart Patterns That Consistently Make Money for Investors: These five patterns have been shown to consistently make money for investors. (A $49 value)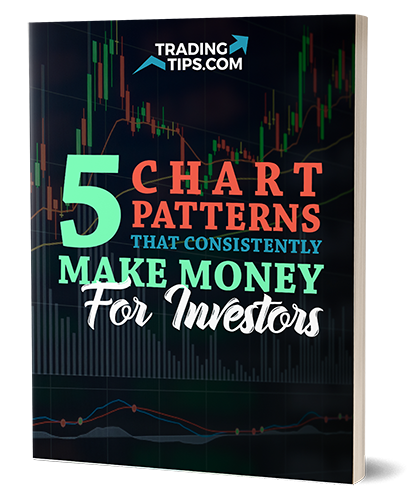 FREE Bonus Report #3 — 7 Cheap and Good Stocks to Buy Right Now: Cheap and good are usually two competing qualities of a stock. It can be incredibly hard to find a company that offers you both. In this special report we share the reasons these 7 stocks in particular are both cheap AND good right now. (A $197 value)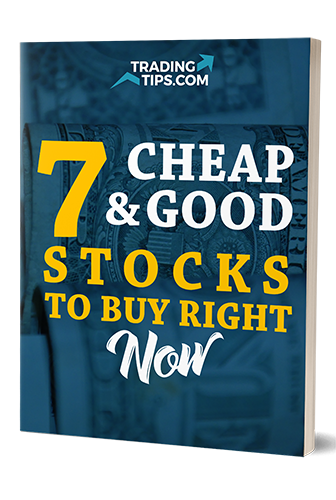 Another important point: Unlike other alert services, Triple Digit Returns doesn't get "cash kickbacks" to endorse or promote any specific stock.
You see, some services pull a devious ploy to cheat investors out of their hard-earned money.
Greedy alert services will often (more often than you think) get paid to endorse picks they provide. Therefore, the scam artists running these schemes don't have any real incentive to be accurate.
They make money by "pushing" the stocks… not by diligently picking stocks that make their subscribers money.
A search on the term "pump-and-dump" in Google brings up thousands of web pages… many with accounts of this kind of scheme.
It makes me furious… and it gives our industry a bad name.
Triple Digit Returns is different because, as I already mentioned, I have a very specific system for choosing the right stocks to trade.
They need to have a game-changing product, business strategy, or deal in place that I've verified is legit and has the potential to send their share price soaring.
I also want to get the best bang for the buck… that's why I look for companies that are incredibly undervalued and SHOULD be trading much higher.
And then I make sure that whatever the catalyst is that's set to return triple digit gains on the stock, is sustainable. I don't want any quick flash-in-the-pan winners that run up 300% in a week and then give all those gains back a few days later.
You see, my reputation is on the line every time I send out an alert.
And that's another reason I'm offering you this 60-day trial today… to prove my alert service works and is above (way above) board.
So today I'm making this special offer to…
THE FIRST 500 READERS ONLY
Here's the deal: To participate, you just need to activate your 60-day trial subscription to Triple Digit Returns right now.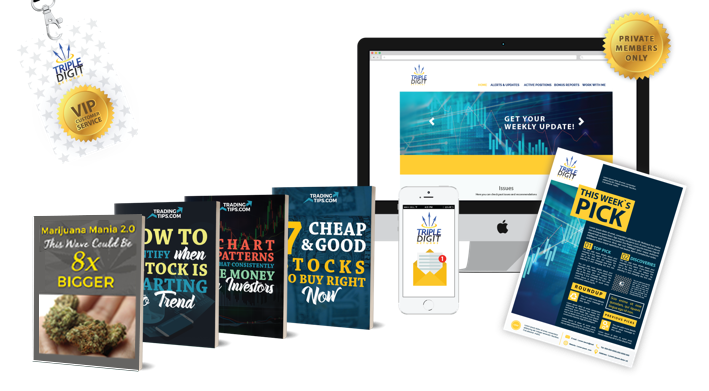 You get all of my hottest profit picks, including the three pot companies I told you about, PLUS you'll have full access to everything in the advisory just as if you were a long-time subscriber.
And again, all you need to do to take action on any of my picks is simply copy my alerts as I send them out and then read them to your broker or input them online yourself.
If all goes well, by the end of 60 days, you could be making serious profits and big returns on your trading capital.
And if you like the advisory, only AFTER proving it to yourself, then you decide if you want to continue or not.
No risk. No obligation. It's that simple.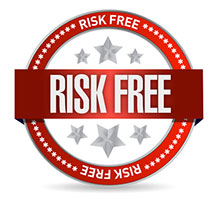 However, you may get used to the extra cash profits, and that's my intention.
I want you to remain a member for years to come.
So, I'm going to make you an offer I may not be able to duplicate again.
For the first 500 folks that want to make some serious money and take action today by activating the 60-day trial I've explained to you…
The price of Triple Digit Returns is a mere $299 per year.
That's it.
Keep in mind you stand a very good chance of making FAR more than that on your very first trade.
And if that's not enough, for those who realize the sense in great value, I'm offering a two-year deal for $399.
Yes… a SECOND year of Triple Digit Returns for just $100.
That's 67% off the regular price for a one-year subscription!
That's as cheap as I can possible (and ever will) offer.
But know this: Only 500 spots, as I've said, are available.
Once that cap gets hit, that's it. No more spots will open no matter what.
And remember, you have 60 days to decide if Triple Digit Returns is right for you.
You're putting the subscription price on the table in good faith, and if you decide to cancel, no problem.
I'll immediately send every penny you spent with me with no problem.
But in the case you make several thousand bucks on your first trade and decide to stay on for the long haul — which is what I will expect will happen — even better.
It's really a no-brainer.
All you have to do is choose one of the options below, sign up, and you'll immediately receive the first play in a huge line of potential triple digit returns.
I'm looking forward to working with you…
Regards,
Ian Cooper

Editor, Triple Digit Returns
P.S. Remember there are only 500 spots available. And because I'm sure the info on the 3 marijuana stocks to be in VERY HIGH DEMAND… I expect that cap will be hit very, very quickly. So take action today before all spots are gone.
Gains as high as 12,000% could be yours if you act quickly enough. So choose one of the options below to lock in your risk-free subscription and to request your special report, Marijuana Mania 2.0 – This Wave Could Be 8x Bigger, right now.
© TradingTips.com. All Rights Reserved.
TradingTips.com is a division of Wealthpire, Inc.